Neapolitan Club Condos
900 8th Ave S. Naples, FL 34102


Managment: 239-649-5526
The Neapolitan Club is characterized by its timeless and sophisticated design. These condominium showcase the architectural style reminiscent of Old Floridian construction, dating back to the 1970s. They are located on 8th Avenue South, within the prestigious and historic Old Naples neighborhood.
These units offer interior living spaces ranging from 980 to 1265 square feet, surrounded by lush tropical landscaping. They are conveniently situated near all the amenities that make Naples a wonderful place to visit and reside. The Neapolitan Club enjoys close proximity to 5th Avenue, a charming downtown district that exudes historical charm while offering modern conveniences such as theaters, cultural arts centers, libraries, restaurants, and excellent shopping.
The views from this area are breathtaking, and the streets possess the charm and elegance typical of a small town. The promenades along 5th Avenue are adorned with lush greenery. Additionally, the historic Naples Pier is a short distance away, providing an ideal location for leisurely sunset strolls, where one can relish the stunning pinks and oranges of the Florida sky. Whether it's a quiet afternoon of fishing or capturing photographs that resemble postcards, the pier extends into the Gulf of Mexico, making it a captivating destination.
Latest MLS Listings In Neapolitan Club & Area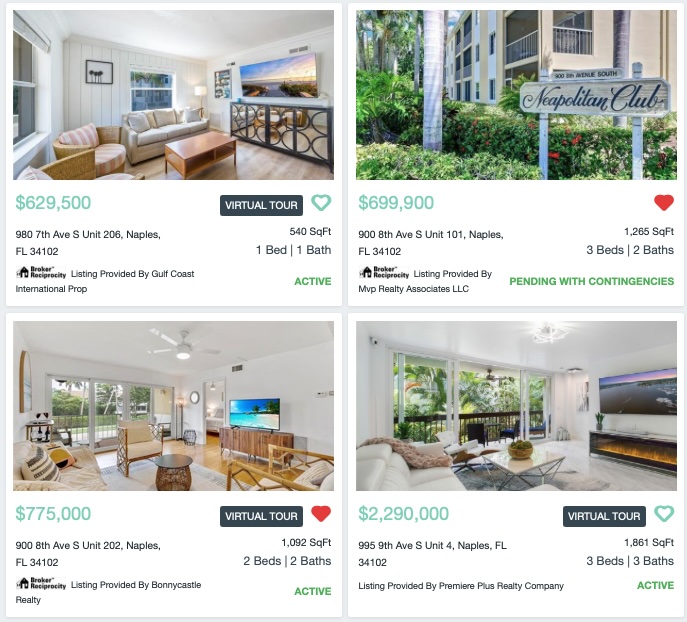 Latest MLS Listings In Olde Naples $500,000 - $1,000,000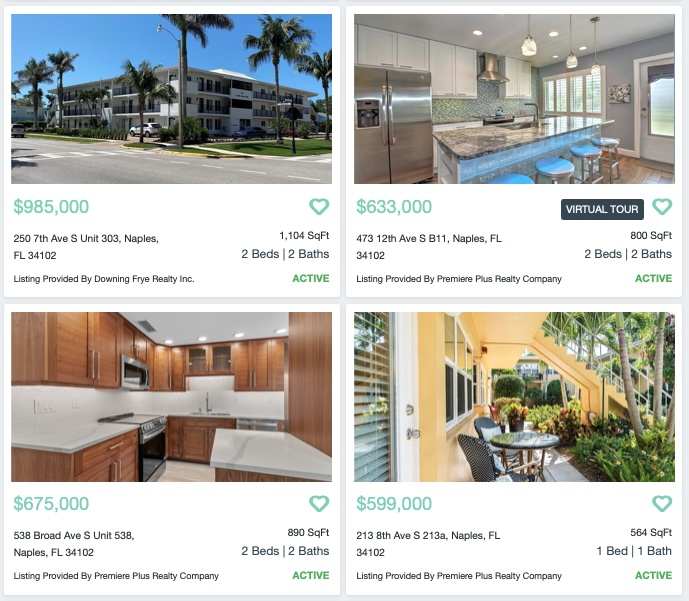 FIND OUT MORE ABOUT THE NEAPOLITAN CLUB