Thursday, March 2, 2017 / by Mike Shoaff
For those that are visiting Naples and looking for something to do this weekend here are the Top 5 from Naples News.

#5: Bark-A-Que
Help raise funds to pair a veteran with a life-changing medical service dog Saturday at North Collier Regional Park, 15000 Livingston Road, North Naples. Starting at 11 a.m., visitors can enjoy barbecue, a silent auction and live music from local artists Joe Bachman & The Tailgaters and Nessa Bransan — a fundraising event benefiting Guardian Angels Medical Service Dogs. Money goes toward raising and training the dogs for veterans, first responders and others in need. Visit medicalservicedogs.org for more information.

For more information on home sales in North Naples Check out my site at: www.napleshomesearcher.com
#4: Ink Fest
Thinking of getting a tattoo? More than 200 artists will converge this weekend as the Ink Life Tour returns to Fort Myers on Friday, Saturday and Sunday at Harborside Event Center, 1375 Monroe Street. Doors open at noon Friday, Saturday and Sunday with performances from bands throughout the weekend, including Suicide Tendencies, Cracker and Matisyahu. Tickets cost $25 for the day or $40 for the weekend, with VIP packages available. Visit inklifetour.blogspot.com for more information.


#3: Naples Children's Business Fair
Meet Naples' future entrepreneurs from from 10 a.m. to 1 p.m. Saturday during the Naples Children's Business Fair at Mercato, 9132 Strada Place, North Naples. Children ages 6 to 17 will create a product or service, develop a brand, build a marketing strategy and then open for customers at this one-day marketplace. The young business owners will compete for a $50 cash prize. Admission to the fair is free, while participants pay a $10 fee. Visit napleschildrensbusinessfair.com for more information and to register.
#2: Cornerstone Strawberry & Music Festival
For three days, Cornerstone United Methodist Church, 8200 Immokalee Road, North Naples, will host its ninth annual, family-friendly Strawberry & Music Festival. Find fair rides, craft booths, music and, of course, plenty of strawberries from 5 p.m. to midnight Friday; 10 a.m. to midnight Saturday; and 11 a.m. to 10 p.m. Sunday. A $10 parking fee is good for all three days. Visit cornerstonenaples.org for more information.
#1: Naples Craft Beer Fest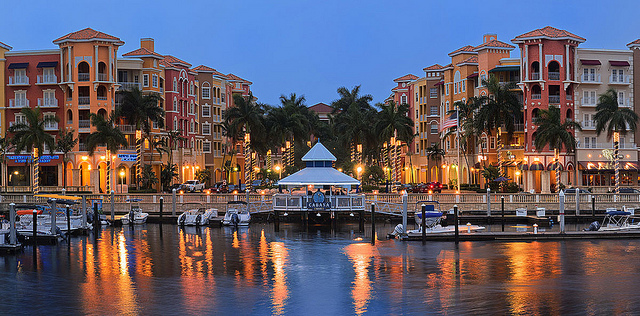 Celebrate the art of craft beer from noon to 4 p.m. Saturday at Bayfront in Naples, located northeast of Goodlette-Frank Road and U.S. 41. For $55 per person, beer fans can taste creations from breweries across the country paired with food offerings from local chefs. Or, for $35, skip the beer and sample the food. The chefs will compete for a People's Choice award for the best pairing, while brewers will vie for the Brewer's Choice Award. Proceeds will go to the Naples North Rotary Club. Visit naplescraftbeerfest.com for more information and to purchase tickets.

To find the latest Condo Sales in Bayfront check out: www.napleshomesearcher.com