Wednesday, May 3, 2023 / by Mike Shoaff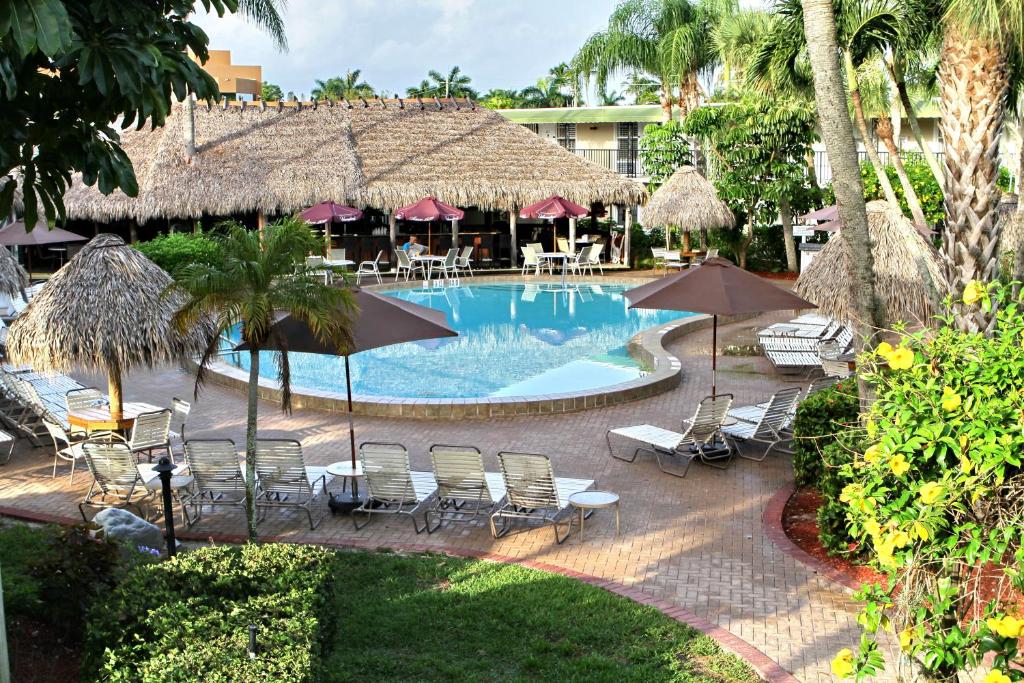 Investment Opportunity in Gulfcoast Inn of Naples at Moorings
Are you seeking a lucrative investment opportunity in a prime location? Look no further than the Gulfcoast Inn of Naples at Moorings. Built in the early 1970s, this "condo-hotel" presents a unique chance for investors to capitalize on its desirable features and strategic positioning.
Located just a short distance from the vibrant shopping and dining hub of the Coastland Shopping Center, as well as being approximately 1-mile east of the breathtaking Lowdermilk Park Beach on the Gulf of Mexico, the Gulfcoast Inn of Naples boasts an enviable location. Situated on Tamiami Trail (US 41), it is easily accessible and offers convenience to both residents and tourists.
The Gulfcoast Inn of Naples offers a flexible ownership arrangement, allowing you the freedom to make the most of your investment. You have the option to occupy the property full-time, rent it out independently, or even enter it into the rental pool managed by the in-house management team. This flexibility opens up various income streams and maximizes your return on investment.
Beyond the exceptional location and ownership flexibility, the Gulfcoast Inn of Naples provides an array of amenities and features that appeal to both residents and guests. Imagine enjoying the refreshing waters of the large community swimming pool, or indulging in delicious meals at the onsite Harold's Place Tiki dining or Fujiyama's Japanese Steakhouse/Hibachi Grille. For sushi enthusiasts, Club Sushi offers a delightful sushi bar experience.
Moreover, residents of Gulfcoast Inn of Naples have privileged access to Moorings beach facilities and other amenities, ensuring a premium coastal lifestyle experience. The presence of sidewalks, bicycling and walking paths adds to the appeal of the community, promoting an active and healthy lifestyle. Additionally, the well-lit streets provide a safe and secure environment for residents and guests.
As an investor, you can take advantage of the Gulfcoast Inn's popularity by capitalizing on the high demand for short-term rentals in the area. The units in this "condo-hotel" range in size from approximately 250 to 280 square feet of living space, resembling the footprint of a motel room. This compact size makes them ideal for travelers seeking a comfortable and convenient stay.
To further enhance the investment potential, the Gulfcoast Inn of Naples offers an onsite rental and management office. This allows you to benefit from professional management services, ensuring seamless operations and maximizing rental income. Additionally, you have the option to explore other avenues such as partnering with a local Naples Real Estate Agent or finding a REMAX Agent in Naples, FL, listing your unit on popular platforms like Airbnb or VRBO, and tapping into the flourishing vacation rental market.
In summary, the Gulfcoast Inn of Naples at Moorings presents an excellent investment opportunity. With its prime location, flexible ownership options, attractive amenities, and rental potential, it offers a promising prospect for investors seeking to capitalize on the thriving Naples real estate market. Don't miss out on this chance to make a smart and rewarding investment in the Gulfcoast Inn of Naples at Moorings.

Gulfcoast Inn of Naples Units For Sale