Tuesday, May 16, 2023 / by Mike Shoaff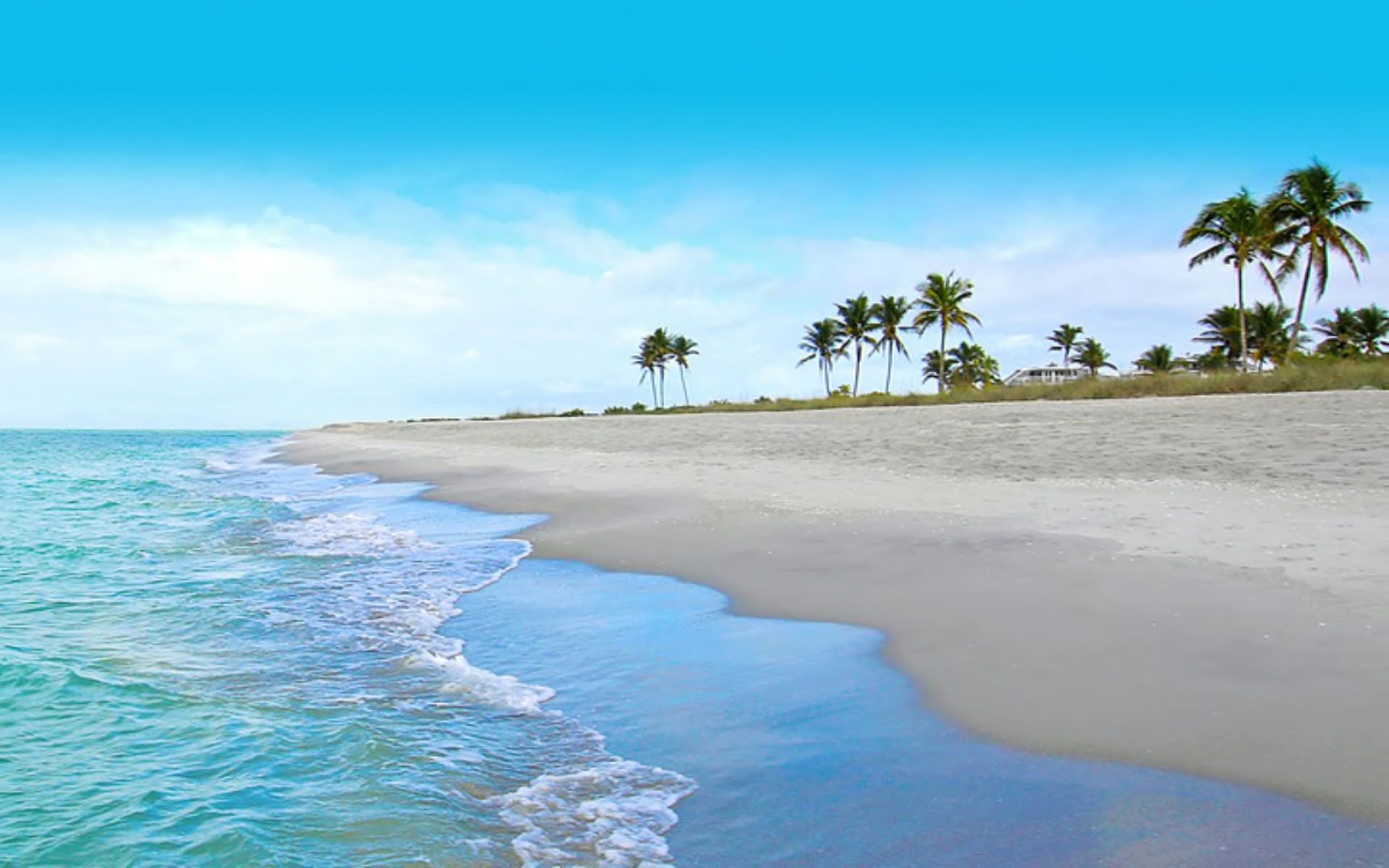 Naples Florida boasts stunning white sandy beaches that are truly remarkable. These picturesque beaches provide the perfect setting to unwind, soak up the sun, and enjoy the beauty of the sea and sand. Let's explore some of the top beaches that make Naples a treasure trove for beach enthusiasts.
Olde Naples Beach Located in downtown Naples, Olde Naples beach is a popular hangout spot with a vibrant atmosphere. The highlight of this area is The Pier, which dates back to 1888 and played a significant role in the city's development. Stretching 1000 feet into the Gulf of Mexico, The Pier offers a pleasant stroll and scenic views. It provides convenient amenities such as restrooms, beach supplies, fishing gear, and a small concession stand.




Barefoot Beach Preserve Country Park: Considered one of the most beautiful beaches in Naples, Barefoot Beach Preserve is a pristine and untouched paradise. It is the last undeveloped barrier island in the region, boasting white sand and breathtaking ocean views. The park features a one-mile nature trail where you can spot gopher tortoises and nesting turtles during the summer. A beachside concession stand offers boat rentals for exploring the mangroves. Free parking is available for residents, while non-residents may have to pay a fee.

Clam Pass Beach Park: Clam Pass Beach Park is a must-visit destination in Naples, renowned for its mile-long boardwalk that winds through mangroves, providing a secluded and intimate beach experience. You can access the beach by taking a free tram from Naples Grande Hotel or enjoy a leisurely walk along the nature trail. Clam Pass offers the same beautiful white sand and calm waters, perfect for shelling. The beach also features a picnic area, snack bar, restrooms, and outdoor showers. Visitors can rent beach equipment such as chairs and kayaks, and non-residents will need to pay a parking fee.

Keewaydin Island: Situated just south of Naples, Keewaydin Island offers a fantastic outdoor experience. It is a popular spot for boating, camping, and simply enjoying the island's natural beauty. You can explore the stunning shoreline by taking a boating tour or indulge in shelling activities. Food boats provide a unique "food truck" experience to keep you satisfied during your visit.

Lowdermilk Park: Lowdermilk Park is a beloved beach destination that should not be missed during a trip to Naples. This popular beach offers a spacious shoreline, ample parking options, public restrooms, and a convenient concession stand for refreshing drinks and snacks. Visitors can also rent paddleboards and kayaks from the concession stand. One of the highlights of Lowdermilk Park is the availability of eight free palapas, perfect for securing a shaded spot. Arriving early not only guarantees a spot under the palapas but also increases your chances of spotting turtles and dolphins during the summer.
Naples, Florida, is blessed with incredible beaches that provide peace, relaxation, and natural beauty. Whether you choose to explore Olde Naples Beach, Barefoot Beach Preserve, Clam Pass Beach Park, Keewaydin Island, or Lowdermilk Park, you are sure to have an unforgettable beach experience. If you're looking to move closer to these amazing spots, Mike Shoaff at REMAX Naples can assist you in finding your dream home. Contact Mike at (239) 298-9903 or via email at mshoaff@remax.net for expert guidance.
---